We all know thesis writing can be difficult at times. Whether you are going through hell or not, here are some good tips.
1. Plan your work and set your own deadlines
Since this is a very free project, it is hard to keep on schedule and not do everything in the last few weeks. If you set your own deadlines and communicate these with your supervisor, you are more likely to pass your thesis.
2. Have a clear research question
It is hard to answer a question that is too vague. That is why a very concrete research question is necessary.
3. First read literature, before you start writing
Now you can determine which literature fits your thesis best and would help you build your motivation and background.
4. Keep a clear structure
Usually, theses include an introduction, literature review, methodology, results, conclusion. This is tradition for a reason.
5. Write logically
One of the most important things to make your points come across is how you build your argument. The introduction usually includes what literature generally has done in the area you want to examine, and how you want to do it differently or how you want to add something to that literature. For the literature review you start general and become more specific along the way.
Also, keep in mind that one paragraph should only have one topic, even if this would only be one sentence. The first sentence of this paragraph should always be the topic sentence in order to make clear what will come next.
6. Write efficiently
Maybe if you wrote a thesis in 'English Language Studies' rather than 'Economics', you would have to use more words to describe something. In economics we like efficiency. You don't need adverbs and you usually write in 'simple present' or 'simple past'.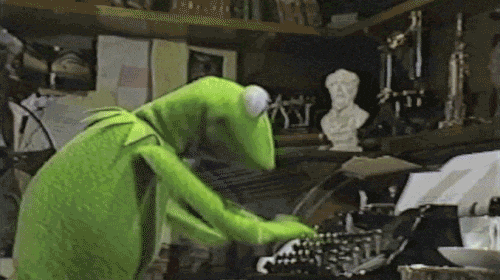 7. Keep your references up-to-date
It clearly is important to reference right. The easiest way to do this is along the way, with keeping a flexible reference list, including links (even when not allowed in the final version). That is how you can find the year the paper was written easily and how you can always open the article. Most supervisors do not mind this, and might even find it handy if they want to read up on the paper you used.
8. Play with your regression
Your results might be insignificant the first time you run your regression. However, when you do (not) include fixed effects or more (less) control variables they might become significant. Of course, it is not a problem when they really are insignificant, but be sure to have tried to make them significant.
9. Keep motivated
One of the most important things is to keep motivated. When achieving your goals you are more likely to keep motivated.
Next to that, be sure to take breaks and to have some evenings off so you can do what you want to.
Good luck!
Are you struggling with exam stress? Read Inges article here!